In the Beginning, there was nothing.
The World was shapeless, massless, lifeless.....
The Great God Tellen looked down upon this nothingness and felt like it.
Cold and Empty.
He began to dream, and imagine what the Space could be, yet he had not the power to create for he had to be 18 years of age.
In his wisdom, the Great God Tellen decreed " i need halp lol"
He began to search the infinite Cosmos to find a suitable partner, to help, to create.....to love.
After Eons of searching, he comes across a Hulk AFK mining in a system in Gallente Space.
So in his Great and Powerful voice, Tellen speaks....
"LFG"
And Tellen waits for the Great Spirit Sergei to come online.
And he waits....
And he waits...
Till one day.
Sergei comes online on a Flaming Chariot pulled by Golden Winged Horses.
Tellen feels a strange feeling.....
It was happiness, with enthusiasm he yells "LFG pl0x!"
Sergei looks in his direction, Tellen blushes and speaks "lol need halp with [Forum]"
Sergei stares intensely at Tellen for hours...
Tellen stares back, slightly intimidated by Sergei's Bronze Gleeming Chest.
Sergei finally replies in a booming voice "sur e lol let me get mah craftin mats"
So, after many Eons of searching, Tellen finds his age appropriate partner and begin their journey to Forum.
On their way back, they had many adventures and obstacles to complete before they may return.
The Mines of Moria.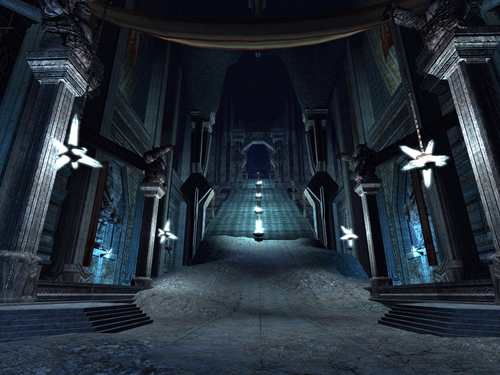 The Treacherous Jack of Blades.
The Indigo Plateau
And many more adventures, but that is a story for another day.
After much time of working one Forum.
The Two Deities grew close, became friends......Fell in Love.
Their love held forum together when unstable.
Their love shined against the Darkness.
Their love prevailed.
But Forum is not complete.
Forum is far from perfect.
The Gods need your help, brave Warriors like Scott and his Sword of Ph'Otoshop have keep the beasts back.
But Forum frays at the Edges.
Forum needs you, Forum needs me, Forum needs us!